A warm and cozy home-like interior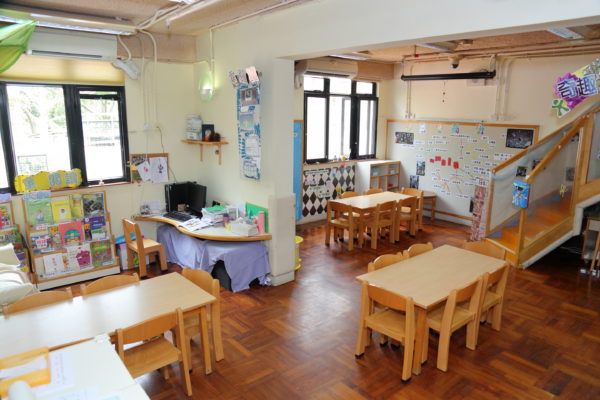 The home-like indoor areas fitting with wooden and fabric furniture allows children to feel warm, delighted and secure as they go about their learning actively. This environment is an additional benefit for the smooth transition from home to school.
Creative Gallery — Stimulate Imagination and Creativity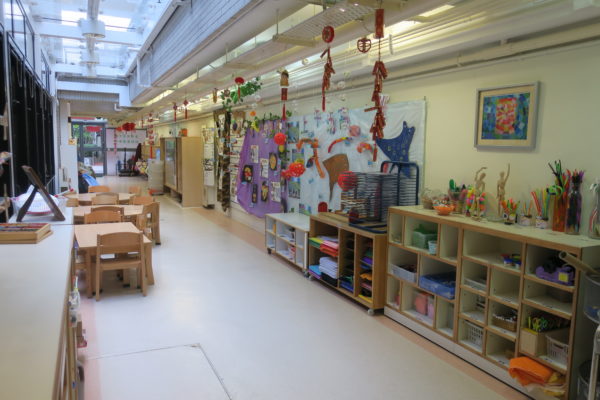 With the size of about 180 square meters, the Creative Gallery is facilitated with a graffiti wall, artwork display area, creative corner, funhouse mirrors and other visual arts facilities. There are a wide range of materials available and an interactive environment to stimulate children's imagination and creativity.
Facilities for Child Observing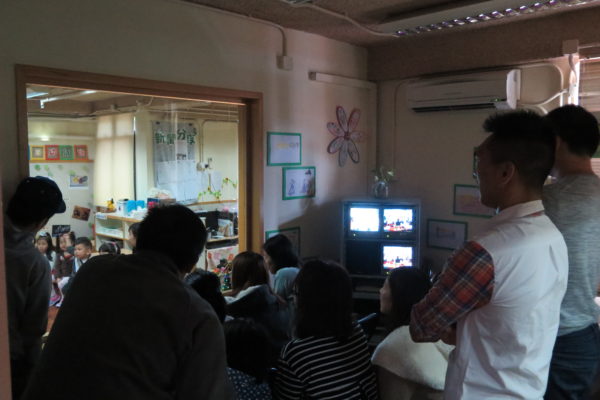 The observation rooms in each classroom are equipped with audio-visual facilities to study children's behaviors without interfering classroom activities. We then conduct analysis to their learning behaviors for enhancing and demonstrating our quality learning and teaching.
Multisensory Learn-to-Walk Corner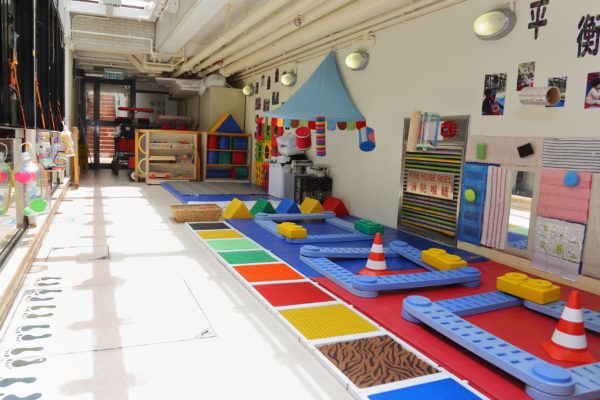 Multisensory Learn-to-Walk Corner is consisted of a number of activity areas covered in cushions and soft mats. The layout of this corner gives simulations to toddlers' multi senses and is a safe environment for them to pick up their walking skills. Decorations and games designed in each area are planned respectively to the meet children's complex developmental needs and milestones.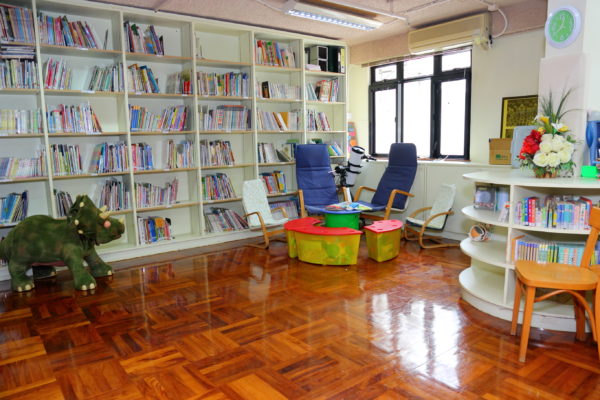 The library has a large number of items catalogued which holds more than 14,000 books. We believe that children  broaden their learning experiences through reading effectively.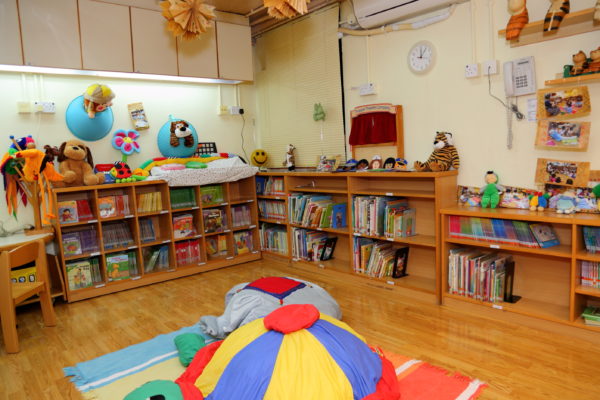 The children's library features a cozy and comfortable environment where children can relax for reading and story-telling. Thereare age-appropriate readers on shelf, various puppets and a mini-stage for children to share their favorite stories with friends.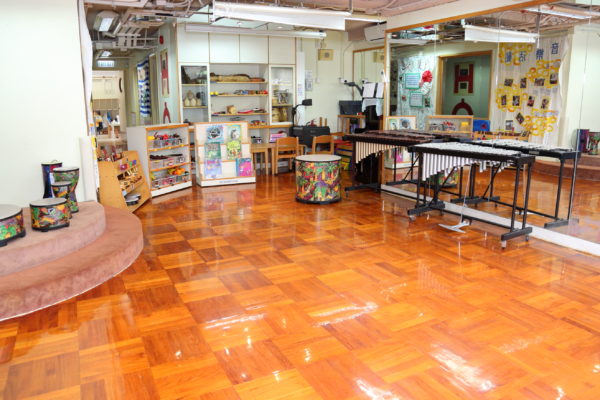 Our music room is resourceful set up with a substantial collection of musical instruments for sounds explorations. Children see each another's musical movements from the studio mirrors and stage steps to nurturer the sense of peer appreciation.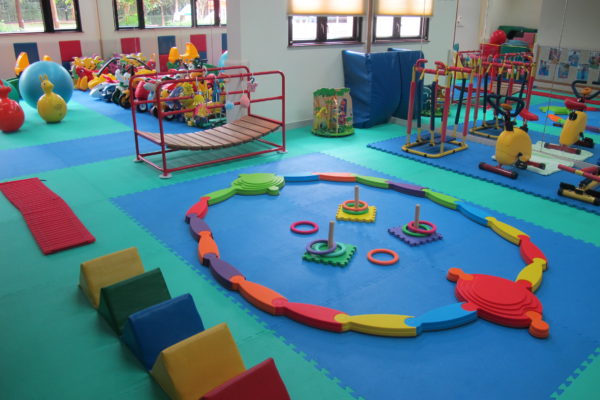 The indoor play room is where the crèche conducts small-group activities. Toddlers develop gross motor skills, including walking, climbing and balancing, on gym equipment like balancing beams, fit balls and glider machines.